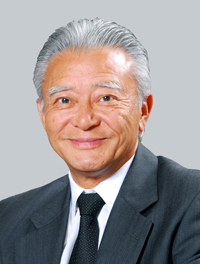 ■ The Vision for Sangikyo Corporation
2010 was a breakthrough year for Sangikyo. It was selected as a nation-wide telecommunications infrastructure project manager, its knowledge management IT application called Optimization Services reached a new level in business performance, and its internal management reforms were opening doors to new market opportunities.

Despite all of the problems in the Japanese economy, Sangikyo has continued to improve its position as a medium-sized, independent Japanese engineering firm in the Japanese market.

Today, we refer to Sangikyo as the 'Optimization Company' because we believe that we have figured out how to optimize the peak performance of our customers and our employees.

Sangikyo's network integration services help telecommunications firms optimize service to their customers. Sangikyo's engineering career development services help Japanese firms with cumbersome employment practices meet their surge needs for engineering talent. And Sangikyo's new dynamic knowledge management services help Japanese firms overcome their poor departmental communications abilities, lack of work documentation, and weakness in strategic planning.

I am pleased to say that the company has made great progress in the last few years and we are ready to work with other firms in solving their productivity problems.




-- Michiyasu Sengoku